Hmmm, I think I'll never learn. I just agreed to a purchase of a TA60 from 1984.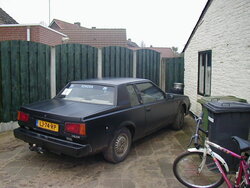 This picture was taken by the seller, together with the other pictures I have online. As soon as it's overhere I'll take some pictures. (after a wash)
The car was in a good pretty state, or at least the body is. The car was painted approx. 4 years ago. The current owner choose a non glowing black (Yeah, I still have to translate 'mat verf' to english from dutch) as a color. It's not the nicest color, but the paintjob saved the car pretty good. To bad the rear wheelarches aren't rust free. Also there are some specs of rust, but they aren't deep.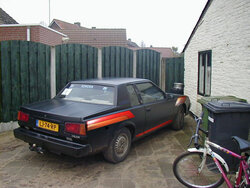 The car was originally some goldish brown. Wierd color, so I don't know if I'll restore it to it's original color. I was thinking to give it the same striping as my TA22. It would look something like this.

I think it looks not so bad. I'm thinking of altering the striping a bit, but the general idea looks good enough to start some experimenting...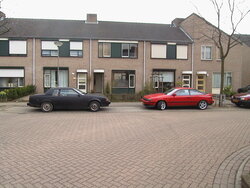 Ok, it's april 3rd, 7:15 and I'm off to collect my new celica. It's in limburg, the southeast of the country (I'm located at the center). Ok, it's only 136 km, not so far, but it's almost half the size of the country. It was a nice trip. The PO had the successor of this car already on site. A Fleetwood, which dwarfed the TA60 completely and even my volvo wasn't that big compared to the size of the fleetwood. To bad I forgot to make a picture of the fleetwood and the TA60.

As you might have guessed I couldn't wait till I was home to take some pictures of the car. So I took some when I was at a friends house, of which the one below is the one I like the most.

Nice trip, nice car, but I kind of underestimated the amount (and weight) of the spare parts.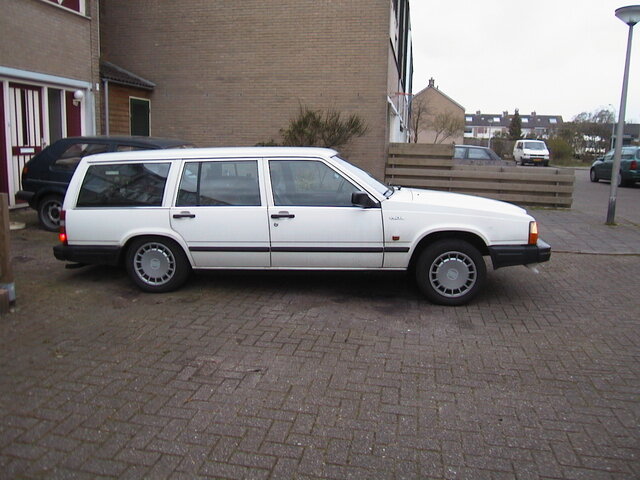 ToDo
To keep track of the work that has to be done on the cars, I've added a small list of repairs that still have to be done. The dots are colorcoded.
Repair several rustspots
Replace differential
Fit rear window shelf (Hoedenplank)
Fit speakers
Fit antenna
I've sold the car to a friend in 2008 after it failed the MOT on rusted rear panels and I couldn't find the time to fix the car myself.
I've added a nice app to calculate all costs made for this car. Just folow the link.
If you want to take a look at all the pictures I've got online, take a look here, just click on the image to view the fullsize image.
Last update: 20 may 2023